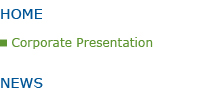 2016-04-23
UPDATE ON THE OPERATIONS AND FINANCIAL SITUATION OF
AUROPEAN VENTURES INC. (AVI) AND MAYO LAKE MINERALS INC. (MLM)
Introduction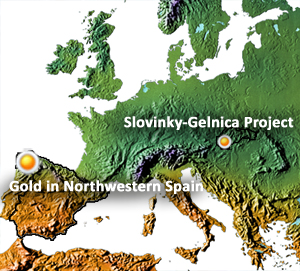 Auropean Ventures Inc. is a private company focused on the exploration and development of gold and polymetallic projects in Europe. In east-central Slovakia, Auropean has located the trace of numerous copper veins enriched in gold and silver, some of which have only been exploited at shallow depths on its 51 square kilometre Gelnica Project. It has plans to further explore these veins in order that mining may be re-activated. Its objective in northwestern Spain is to discover and develop gold deposits in northwestern Spain. The area was subject to Roman-era production, which has left large pits, the majority in weathered bedrock. Auropean also holds a major interest in Claim Groups in the Yukon Territory, Canada.
Slovinky-Gelnica Copper-Gold-Silver Project, Slovakia
Economically interesting gold and silver values have been encountered in the recent past by the state owned mining company along a 1600 metre exploration drift parallel to the Hrubá Vein, one of Auropean's primary target. Channel samples assayed up to 3.56g Au/t, 122g Ag/t and 9.8% Cu. A diamond drill hole located some 600m beyond the end of the drift, assayed 2g Au/t, 12g Ag/t and 3.4g Cu over 0.9 m. Veins enhanced in gold and silver are also primary targets for exploration and definition. To date, thirty-five mineralized veins have been delineated at Gelnica. Recent surface sampling of veins and dumps indicate that unexploited portions of selected veins could contain economic deposits of gold, silver and copper.

Gold in Northwestern Spain
Northwestern Spain has long been the focus of gold mining with Roman era pits and workings being common throughout the region. Three projects now are known to contain significant resources with active mining at two locations. Numerous other locations host significant gold occurrence. Officers of Auropean's wholly owned subsidiary are well versed in the gold potential of this area and are able to locate areas of merit for exploration.

Mayo Lake Minerals, Yukon, Canada
Auropean holds a 20% interest in Mayo Lake Minerals Inc.'s 1,139 claims covering 231 square kilometres in the Tombstone Plutonic Belt of Tintina Gold Province in the central Yukon Territory. It has also retained 2.0 – 2.75% NSR royalties on Mayo Lake's various claim groups. Mayo Lake has an estimated market cap of approximately $5.2M. Recently, a number of very exciting high-potential gold discoveries in the same belt have resulted from the exploration work completed by Goldstrike Resources Ltd. and Golden Predator. Mayo Lake has an aggressive diamond drill program planned for late summer of 2018.