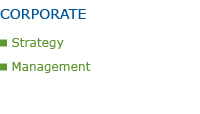 Strategy
Auropean's primary objective is to enhance shareholder value through the acquisition, exploration and development of highly prospective mineral properties (primarily precious metal/copper) in politically stable European jurisdictions. Auropean believes this can best be accomplished by:
Identifying, acquiring, exploring and developing properties in jurisdictions where Auropean's management has an in depth knowledge of local geology; can identify economically viable properties and has a solid background in liaising with local and national regulatory authorities;
Focusing on mid to advanced stage projects whose resource bases can rapidly be expanded through focused exploration and drilling programs;
Exploring prospective grass roots properties, where appropriate, to maximize exposure to discoveries and to maintain geographical diversity;
Restricting activities to stable jurisdictions with economically viable royalty regimes.
AUROPEAN ACTIVITIES
Spain: Through its 100% owned Spanish subsidiary, Auropean Espana S.L., Auropean is earning-in for a potential 100% interest in the 58 km2 Andiñuela Gold Project (Andiñuela), located within the Castilla y Leon Province of northwestern Spain. Andiñuela lies within the Western Asturian Zone, which hosts (i) numerous old Roman workings where materials were excavated for their gold content and (ii) the Salave Deposit (M+I – 1.7Moz Au @ 2.9g Au/t; INF – 340k oz @28g Au/t). Andiñuela hosts a 6.5km gold in soil anomaly with values to 1.8g Au/t and bedrock samples yielding up to 21g Au/t in grab samples; 9.6g Au/t over 1.7m in channel samples; and 24.10g Au/t over 1.2m and 2.75g Au/t over 10.75m in drill holes.
Slovakia: Through its 100% owned Slovakian subsidiary, Auropean Slovakia. s.r.o., Auropean controls the 62.4 km2 Cu-Au-Ag Slovinky-Gelnica Exploration Project (Slovinky), which lies in the Spis-Germer Ore Mountains (the "Ore Mountains) of eastern Slovakia. The Ore Mountains host a number of highly mineralized belts characterized by multiple poly-metallic veins. Over 35 separate mineralized veins have been identified within four major structures crossing Slovinky from east to west. Slovinky contains shafts, adits and galleries which allow easy access for underground exploration and development of the many gold and silver enriched copper viens that have been only exploited to shallow depth. An operating smelter is present nearby at Krompachy.
AUROPEAN'S NEAR-TERM FOCUS
Establish resources through drilling under the delineated 6.5km long, ESE-WNW trending, gold in soil anomaly at Andiñuela in Spain and further extend the anomaly to the east and west.
Expand and develop resources at Slovinky-Gelnica in Slovakia with a drill program focused on those quartz-siderite sulphide veins containing copper with significant gold and/or silver credits.
Have its shares listed on a recognized Canadian stock exchange.